Nobody gets out of bed every morning expecting something to go wrong, unless of course you are some chronic pessimist. Nobody expects a dislocation of expectation, especially a highly trained athlete.
It was interesting watching the 2018 Winter Olympics from PyeongChang. Most if not all of the sports represented at the games were highly skilful and required endless hours of practice to achieve a winning result. Quite a few of them could be placed into the highly dangerous category, which thrilling to watch for the spectator, must be somewhere in the mind of the competitor.
However, it would be safe to say not a single one of those competing in the Winter Olympics crossed the start line expecting to fail. None of them expected a dislocation of expectation.
So why is it that the majority never make the podium?
In brief (without going into all the technical reasons), we can assume that the athletes that did fail (or experienced a dislocation of expectation) either because they lacked the required skills needed; or lacked the necessary experience (especially the extra pressure of competing in an Olympics), or they were just unlucky on the day, such as Aimee Fuller, a GB snowboarder (above) or Elise Christie of the GB Speed Skating team (below).
How can you become a gold-medal winner?
Life and careers are nowadays more about travelling in a 'direction' than travelling to a 'destination'. You need to imagine that the route you take to go in the right direction is more like is going from stepping stone to stepping stone. Each of those stepping stones will give you 'something'. Those 'somethings' are:
A skill, or
An experience, or
Good fortune
Your life is very much like the athletes who have been performing at the Winter Olympics. They have been heading in a direction on a four-year Olympic cycle. The more skills and experience they get, then there is a greater chance that good fortune will come their way and they win a good medal on the day.
Your life is not too dissimilar. People are changing jobs almost as often as the next Olympics comes round. With each job change, it will no doubt require learning some new skills. Each job change will allow you to build up your experiences and with that, there is a greater chance of good fortune and a reduced chance of a dislocation of expectation. Some athletes have changed disciplines between Olympics and found success.
So how do improve your chances of success (and reduce the likelihood of a dislocation?)
Passion, Grit and Hard work
Firstly, you need to choose a sport or industry that you are passionate about or interested in. This means you will stick at it for longer, even when the going gets TOUGH and therefore there is a excellent chance for you to be successful. You will need some grit and resilience because it will not always be plain sailing. You will also need to put in the hours of hard work. A gold medal does not come as a freebie handout, and that is the same anywhere else in life.
Choose the vocation that you are passionate about; then stick at it and put in the hard graft.
Skill
Next, you move to a stepping stone where you can embrace learning new skills; to enhance what you are already doing, which will result in a better outcome. For many of those Olympic athletes competing, their skill sets were not good enough compared to others and there was a dislocation of expectation when the day of competition came. For others, they had honed their skills over the past four years to a level that was better than others.
Are your skills better than others? Or can you learn more by going on a course or find a better coach, manager or mentor? In the photo above Shaun White of the US Snowboard Team is heading for third Olympic gold medal.
Experience
The next stepping stone is to take your skills and go and get some experience using those skills. The more different experiences you have will enable you to adapt and learn. For some of those athletes competing, they had just not had enough experience over the past four years or had missed out on important competitions, which meant they lacked enough experience, which led to a dislocation of their expectation.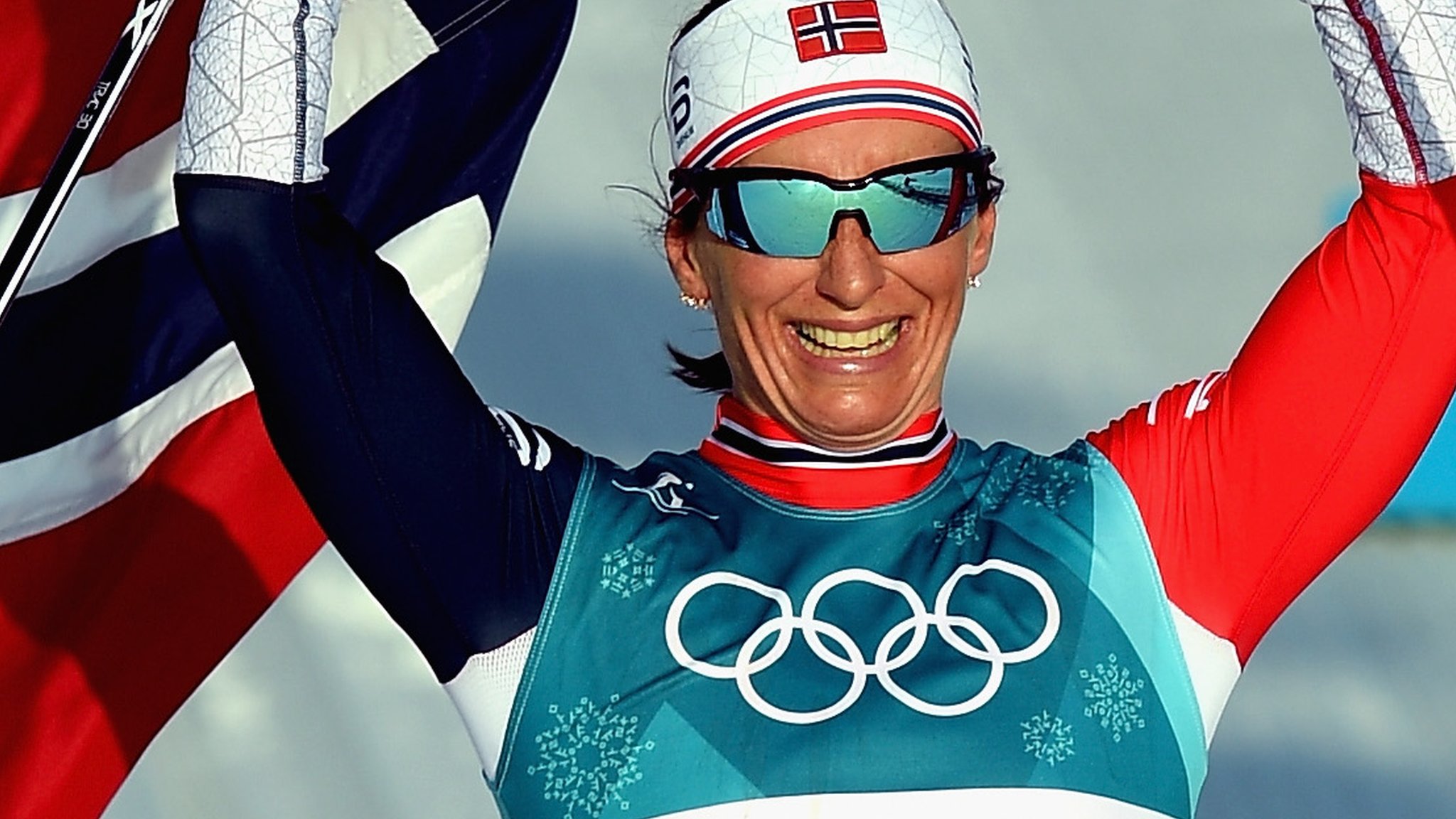 Go and get as much and as varied experiences as you can just like Marit Bjorgen (above) who won her 15th Olympic medal to become the most decorated athlete in Winter Olympics history.
Good fortune
You will not know whether you are on this stepping stone until you stand on it. On your journey to be the best or be successful or be happy or whatever you want to achieve, you will occasionally have good fortune. For those competing in this last winter Olympics, the majority of the medals won was because the athletes had better skills and more experiences than others. There will be some wearing medals which were the result of good fortune as well. Fortune favours the brave.
You too could have that gold medal around your neck one day.
It all came together on the day for Billy Morgan
After falling on his first jump, Billy Morgan (above), a GB snowboarder, posted a score of 82.50 on his second run, followed by an 85.50 on his final run - successfully landing a front-side 14 triple with mute and tail-grab, which he had never succeeded in doing in competition before. Good fortune swung his way on the day!
You can overcome the dislocation of expectation when it happens and you can work your way to a gold medal. Read more about some of the steps you need to take.
unknown

x

500
More posts by Sandy Loder